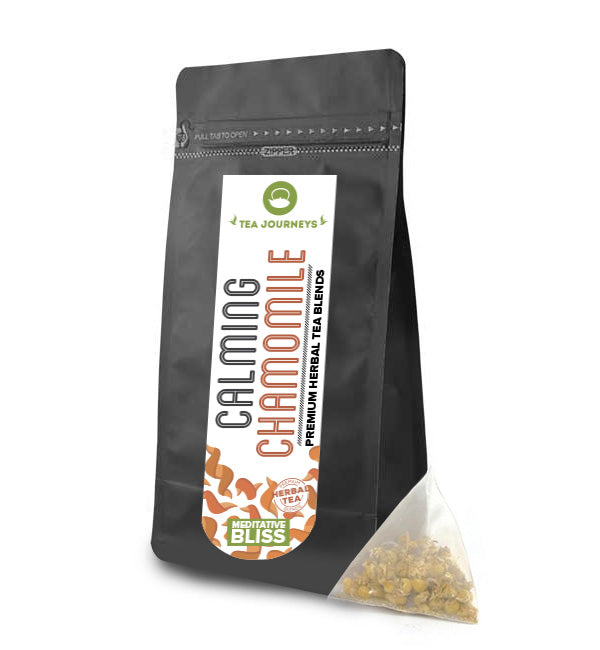 Chamomile - Pyramid Pack (15pcs)
Free SIESTA ME SILLY sample with $50+ purchase.
The all-day. Everyday Sweet Relaxer
Chamomile is very helpful in relieving stress, promoting healthy blood circulation and works as a natural aid in healthy sleeping habits.
When selecting the freshest herbs they really do make for an altogether different flavour of the beverage. Instead of tasting like stale dried things from the back of your cupboard, they become naturally sweet with the fragrance filling your mouth like a fun-bag of candies. Sweet irresistible forces will take over your palette with these chamomile flowers.
This product contains 15 pyramids.
Ingredients
Chamomile Flowers
Best Brew
Flavour Profile

Floral
Slightly Sweet
Soothing
Mild
Health Benefit

Whilst there is some scientific research indicating that tea may offer various health benefits, please note that all the information provided on this website is for informational purposes only. It should not be regarded as a replacement for medical advice, and it is not intended to be utilized as the primary method for treating any medical conditions or health concerns.