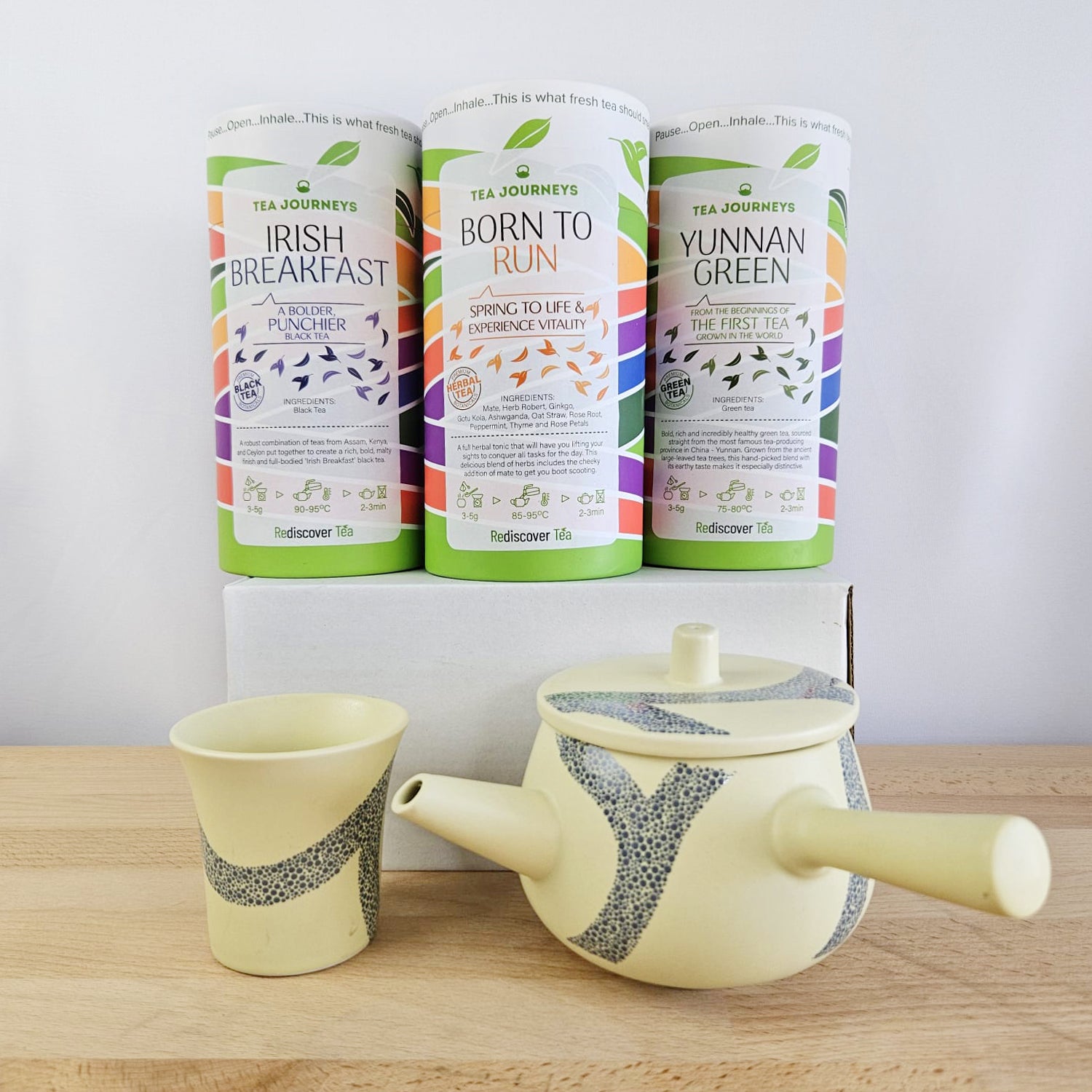 Gongfu Elegance Tea Set with Speciality Infusions
Our "Gongfu Elegance Tea Set," is meticulously crafted by us to deliver the ultimate tea-drinking experience for enthusiasts. Each teapot, boasting a generous 340ml capacity, ensures you savour the perfect amount of your favourite tea infusion. Pouring becomes a dream with our thoughtfully designed teapot, offering not just functionality but an elevated ritual for tea lovers.
Specialty Tea Choices:
[Set A] Embrace the Day: Irish Breakfast, Born to Run, Yunnan Green Awaken your senses with the robust notes of Irish Breakfast, the invigorating Born to Run, and the subtle elegance of Yunnan Green.

[Set B] Golden Serenity: Golden Goose, Sencha Green, Calm-a-Sutra Indulge in a moment of tranquility with the luxurious Golden Goose, the refreshing Sencha Green, and the calming notes of Calm-a-Sutra.

[Set C] Floral Symphony: Roseville Grey, Yellow Mount. Jasmine, Asia Beauty Immerse yourself in a floral symphony with the aromatic Roseville Grey, the fragrant Yellow Jasmine, and the exotic allure of Asia Beauty.
Elevate your tea rituals with the "Gongfu Elegance Tea Set," where design meets functionality, and each infusion becomes a celebration of flavour. Explore the world of speciality teas with the convenience and sophistication of our carefully curated set.