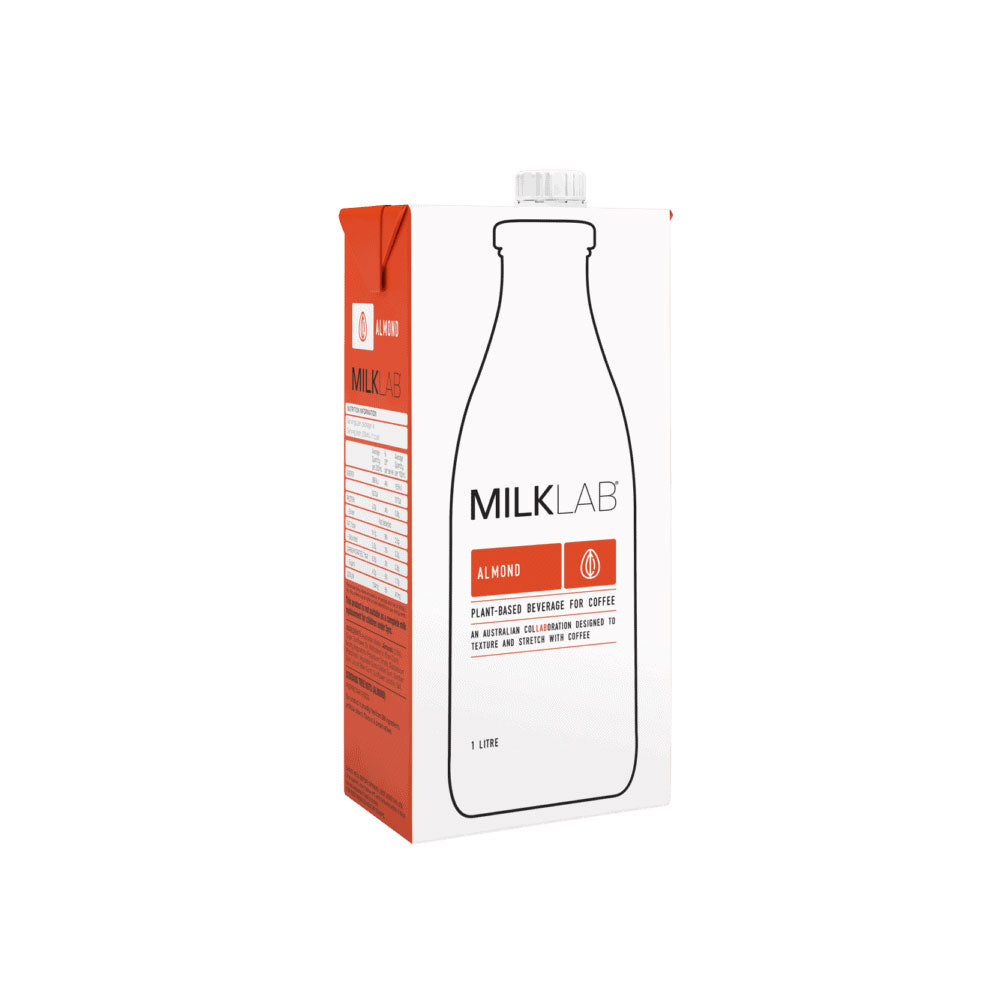 Milk Lab Almond Milk
MILKLAB Almond is Australia's #1 foodservice exclusive Almond milk for coffee, designed to texture and stretch with high performance. It offers a delicious taste and a rich, creamy mouthfeel to complement the flavour of espresso coffee.
Our almond milk contains 40% more almonds than the leading competitor, and our almonds are sourced exclusively from advanced level sustainable suppliers*. This ensures that our almonds contribute to environmentally responsible food production.
As well as being a high performing, delicious and environmentally friendly milk for coffee, MILKLAB Almond is also a healthier choice, containing less sugar and fat than regular dairy milk.
Ingredients: Australian Water, Almonds (3.5%), Sugar, Sunflower Oil, Maltodextrin (From Corn), Acidity Regulators (340, 332), Stabilisers (418, 415, 410), Sunflower Lecithin, Salt.
Please note that individual units of this product (1L) will be shipped to your desired location. However, the case option (8L) is not eligible for shipping and is available for local delivery or pick up only. We apologize for any inconvenience this may cause.