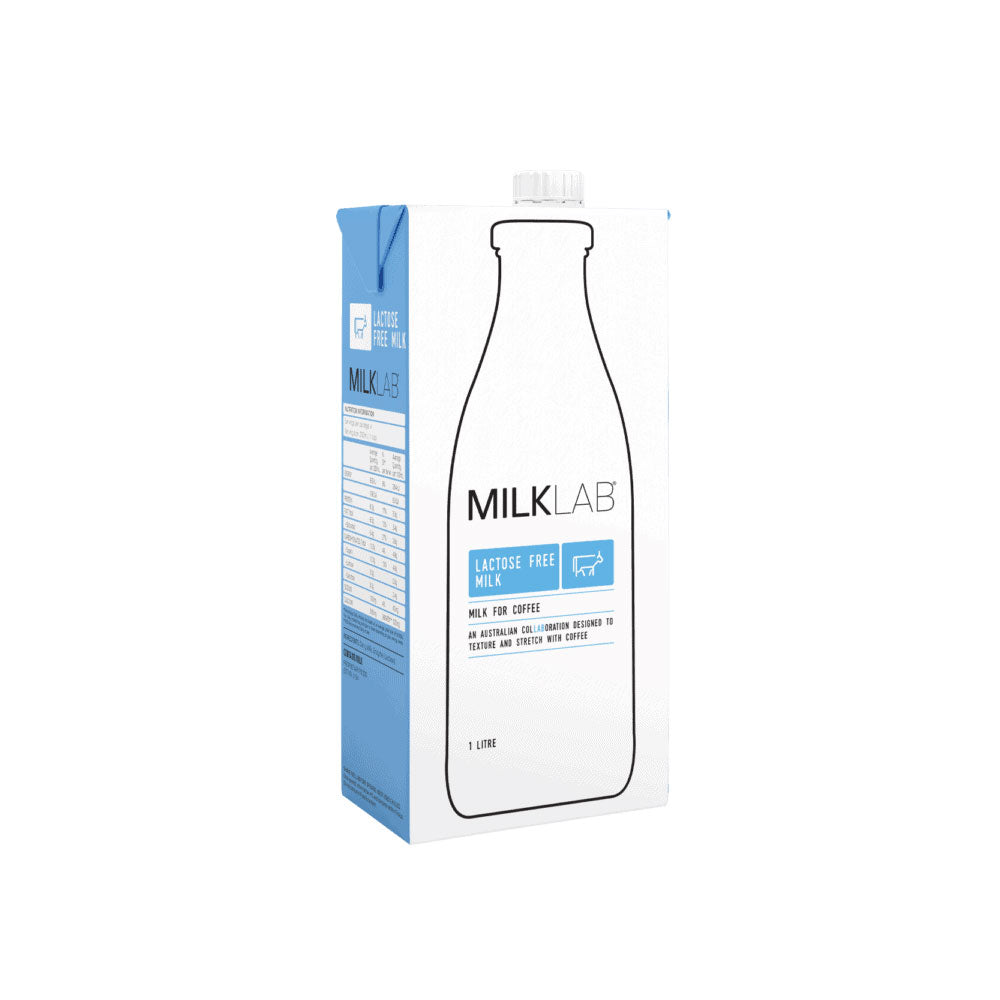 Milk Lab Lactose Free
MILKLAB Lactose Free is a high-performance foodservice exclusive barista milk developed for espresso coffee in colLABoration with Australian dairy farmers.
We add lactase, a natural enzyme, to our 100% Australian dairy milk, which breaks down the lactose in dairy milk, resulting in lactose-free dairy milk with digestive benefits to lactose-intolerant individuals.
Using the best quality dairy milk and state-of-the-art manufacturing capabilities ensures that our MILKLAB Lactose Free milk maintains the fresh taste of regular dairy milk with the convenience of being a long-life UHT product.
Ingredients: Dairy Milk, Enzyme (Lactase).
Please note that individual units of this product (1L) will be shipped to your desired location. However, the case option (12L) is not eligible for shipping and is available for local delivery or pick up only. We apologize for any inconvenience this may cause.