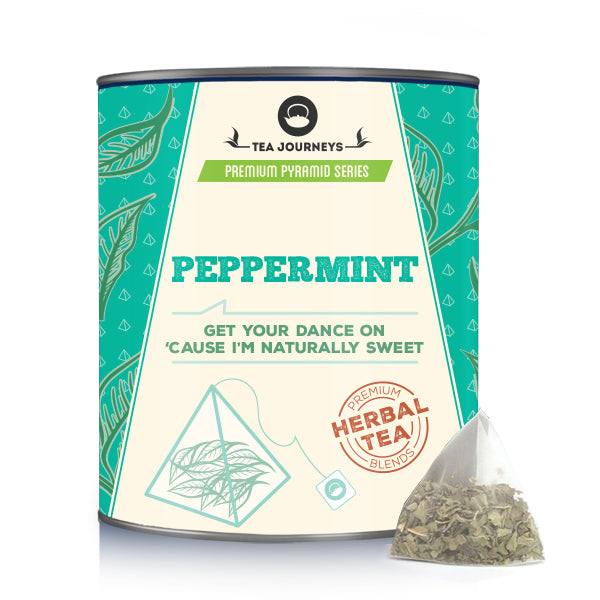 Peppermint - Pyramid Tin
Free SIESTA ME SILLY sample with $50+ purchase.
Smooth and fragrant Peppermint is now available in pyramids. One bag per cup or two bags per pot for a no mess clean up later on.
This product contains 15 pyramids.
Fresh Peppermint! We see it on every menu and think to ourselves how boring. Well, that is until you have tried a fresh peppermint herbal infusion. The flavour is altogether enlightening. Enjoy the clean feeling that it offers or for something naughty, try pairing your peppermint infusion with a nice bar of your favourite dark chocolate. Peppermint is deeply restorative and helps us metabolise the foods that we eat.
Ingredients
Best Brew
Origin
Tasting notes

Like describing coke to a new drinker. Peppermint is best described for its menthol notes and its long refreshing finish
Flavour Profile
Health Benefit

Gut Health
Caffeine Free
Energize and Focus

Whilst there is some scientific research indicating that tea may offer various health benefits, please note that all the information provided on this website is for informational purposes only. It should not be regarded as a replacement for medical advice, and it is not intended to be utilized as the primary method for treating any medical conditions or health concerns.