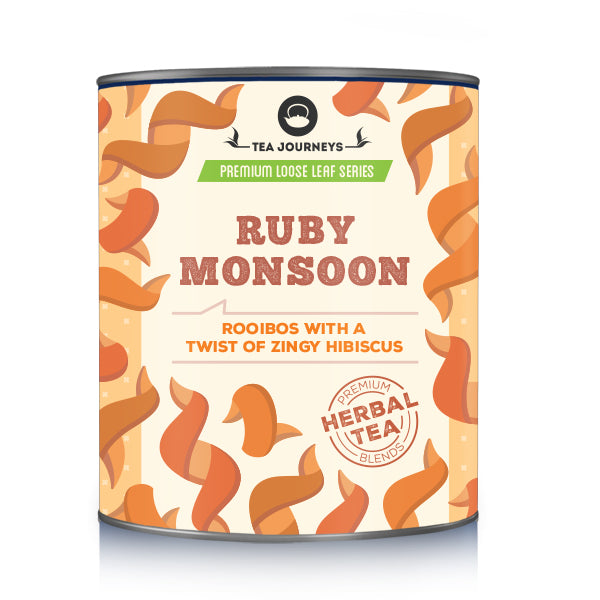 Ruby Monsoon (Ruby Tickle) - Loose Leaf Tin
Free SIESTA ME SILLY sample with $50+ purchase.
Get your dance one because this herbal blend is naturally sweet! A truly spectacular combination of flavours that you will enjoy without a doubt.
--
A beautiful herbal blend that combines rooibos, nettle, peppermint, hibiscus, stevia and calendula flower for a naturally sweet herbal tea that you are sure to love!
Ingredients

Roasted Rooibos, Peppermint, Hibiscus, Stevia, Calendula Flowers
Best Brew
Origin
Tasting notes
Flavour Profile

Sweet
Nutty
Earthy
Mild
Refreshing
Tart
Fruity
Health Benefit

Caffeine Free
Heart Health

Whilst there is some scientific research indicating that tea may offer various health benefits, please note that all the information provided on this website is for informational purposes only. It should not be regarded as a replacement for medical advice, and it is not intended to be utilized as the primary method for treating any medical conditions or health concerns.