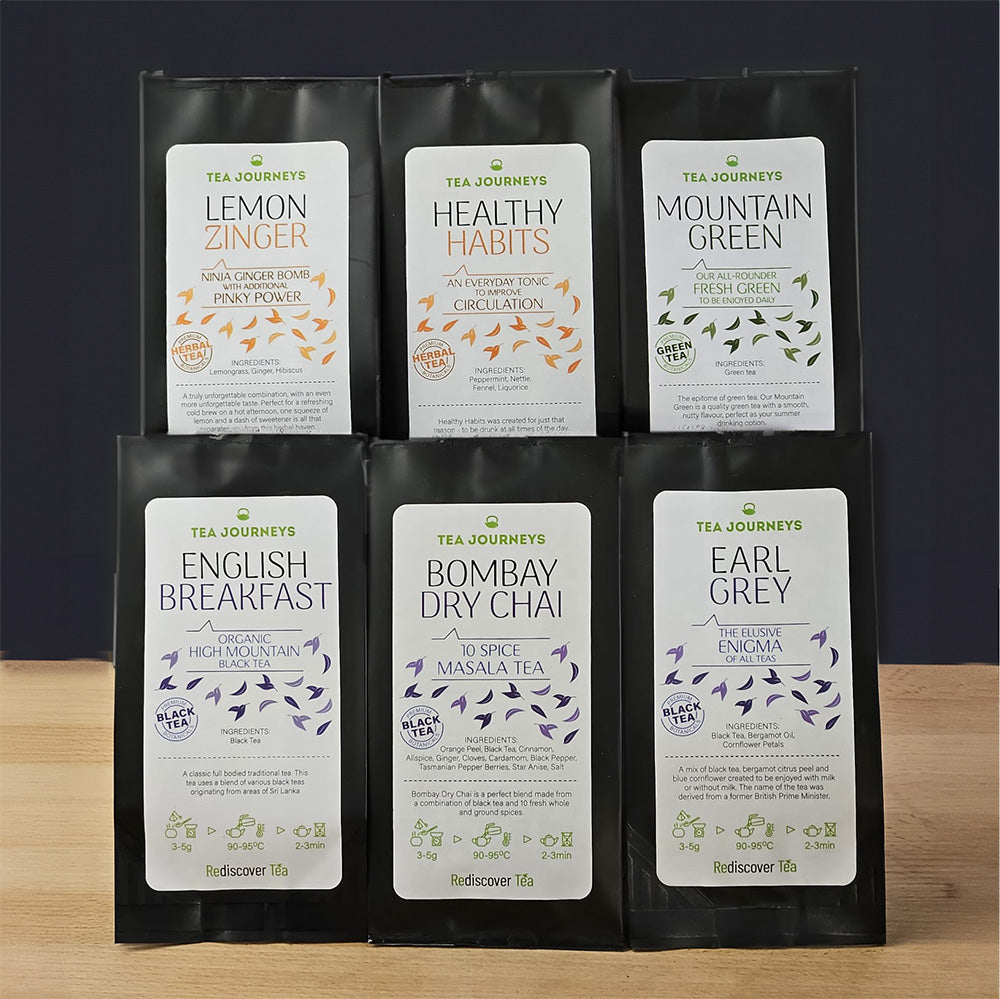 Covering All Bases - 6 Tea Samples
Indulge in the essence of premium tea with our meticulously selected array of exquisite flavours. Whether you're a seasoned tea connoisseur or simply in search of a delightful beverage, our thoughtfully curated collection is designed to enchant your senses. Let us be your guide on an extraordinary tea-tasting journey, assisting you in discovering your perfect cup.
Explore our most sought-after tea set, thoughtfully curated to cover a variety of popular options.
Loose Leaf Selection: Our loose leaf selection encompasses all of our popular teas. For optimal brewing, use 3-5g per serving (based on a 350ml tea pot), adjusting to achieve your preferred tea strength. Each sample tea in our collection contains 15g, providing approximately 3-5 servings.
Experiment with both hot and cold preparations, with or without milk, to uncover the full spectrum of flavours.
Remember to follow the recommended tea quantity and water temperature for an exceptional tea-drinking experience. Elevate your tea ritual with our premium selection.
Package Inclusions: This package includes the following loose-leaf tea selection, offering you a comprehensive experience of our premium offerings.