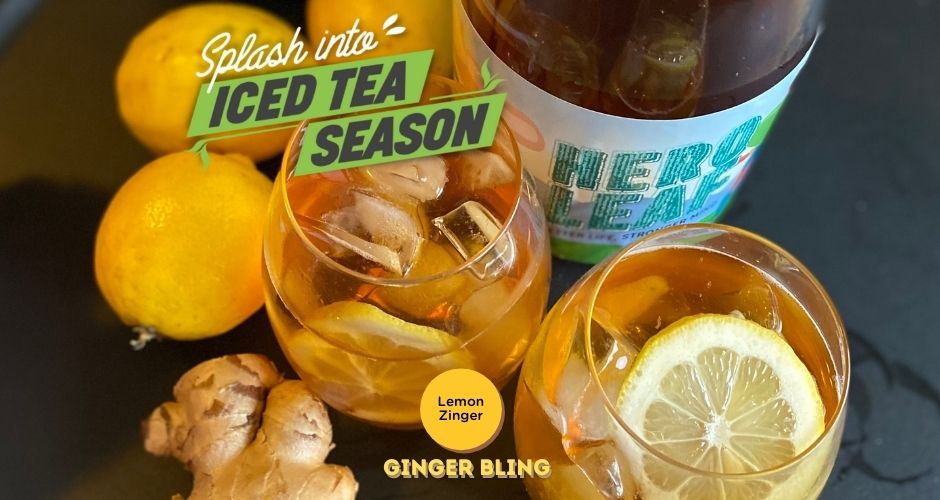 Splash Into Iced Tea Season! - Ginger Bling - Iced Tea Recipe
Ingredients:
20g (4 Tbsp) Lemon Zinger
Raw sugar syrup
Lemon zest strips
Fresh lemon wedges
1 Large ice block
Methods: 
Place tisane into strainer basket. Fill with ambient water and shake to agitate then place in fridge for min. 8 hours (max. 12 hours) with cap on firmly. Remove basket, pour into glass and stir in 2-3ml (1/2 tsp raw sugar syrup) and a squeeze of fresh lemon. Add 1 large block ice and garnish with either neatly curled lemon zest or lemon wedge.
Buy Tea and Iced Tea Bottle